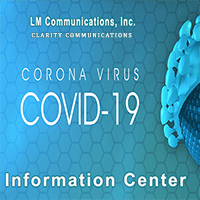 West Sixth Trailblazers, fans, and community –
We wanted to start by thanking you for continuing to support us through these challenging times. When we first shut the doors of West Sixth in March, we weren't sure what was going to happen next. But thanks to you — buying our beer, drinking our beer, and supporting our curbside — we've been able to see our way through these past few months. And we also couldn't do it without our amazing staff — from our bartenders pivoting to curbside and delivery, to our production staff who continue to make the amazing beer we all love to drink — and the entire team for adjusting into different roles.
Unfortunately, at this point we wanted to let you know we will not be reopening our taprooms this Friday, May 22nd.
When we started West Sixth, we started it with three goals: Make the best possible beer, have a positive impact on the communities we're a part of, and to be a great place to work. And while reopening would let us share with you some of the fun beers we've been wanting to serve you at the bar, it is clear that at this point in time, reopening would mean we would not be living up to our other two goals.
And after all, to us visiting a brewery is supposed to include all of the things we sadly should not be doing right now — hanging out in groups of friends, meeting new friends — building community. And given the current guidance put in place to keep our commonwealth safe (for example, the regulations say that only people from the same household can sit together at the same table), we don't yet know how we could possibly deliver a safe brewery experience to you.
So, for now, we will continue to bring you the best beer and experience we can — in a safe manner through curbside pickup, beer delivery, or Louisville farmers market pre-orders. Our beer will continue to be available at all the places you've come to expect it — your local stores and restaurants — many of whom are in a very different situation where it makes more sense to open up this weekend. Please support them as they try to navigate the new normal! We appreciate all the support you've shown us through this unexpected year.
We can't wait to welcome you back –  when the time is right!
Cheers,
-The West Sixth Team