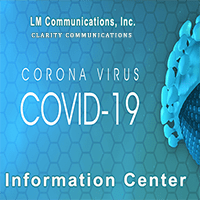 Starting Tuesday, 4/27 – No Mask Requirement for FULLY VACCINATED PEOPLE Outdoors at events of 1,000 or less!
Anyone older than 16 may get the COVID-19 Vaccine manufactured by Pfizer. Anyone older than 18 may get the Moderna or Johnson & Johnson vaccine.
Bars and Restaurants in Kentucky can stay open until 12 mn EDT, and doors will close at 1 am.
Kentucky COVID-19 Vaccine Monitoring
As of April 26:
Total First Dose Allocated to Kentucky: 2,185,025
Total Number of Unique Persons Vaccinated in KY: 1,726,346
Notes from Tuesday's 4.27 Ky. COVID-19 Daily Summary
Total New Cases: 716 18 & Under: 155
Total Cases: 441,880 including 334,152 with 107,728 Probable cases.
Positivity Rate: 3.17% (7-day Rollover Average)*
Total Tests: 5,505,255 Total Positive Tests: 339,750 Total PCR Positive: 279,758 Total Serology Positive: 12,050 Total Antigen Positive: 47,942
Kentuckians Ever Hospitalized with COVID-19:  21,769 (4.93%)
Kentuckians now in Hospital with COVID-19: 397
Kentuckians Ever in ICU with COVID-19: 4,469 (1.01%)
Kentuckians now in ICU with COVID-19: 103
Kentuckians on a Ventilator with COVID-19: 41
Long Term Care:
Cases: 46,496 (10.5%)
Deaths: 2,385 (36.8%)
Current Hospitalized Patients:
                              Occupied | Available | % Occupancy
Inpatient Beds:     7,940            5,215                60.4%
ICU Beds:               1,069               746                58.9%
Ventilators:               469            1,357                25.7%
Kentuckians who have Recovered: 51,211 (11.59%)
New Deaths announced today: 10
New Audit Deaths: 7 Total New: 17
*2 duplicates and records not meeting case criteria removed since last report.
Total Deaths due to COVID-19: 6,476 Confirmed: 5,845 Probable: 631
QuarantineofVaccinatedPersonsGuidance (from CDC.gov)
Regional Vaccination Site at the Alltech Arena at the Kentucky Horse Park. There is an appointment required. To schedule that appointment, go to Kroger.com/COVIDVaccination.
Vaccine.KY.Gov to see when you can get vaccinated, or call 855-598-2246 from 8 am to 7 pm Monday-Friday. 855-598-2246 TTY: 855-326-4654 (8 am to 7 pm Monday – Friday)
Vaccine Phases Update:
1A: Long term care facilities, assisted living facilities, Health Care personnel
1B: First responders,  anyone age 70 and older, K-12 school personnel
1C: Anyone age 16 or older with CDC highest risk C19 risk conditions, essential workers. Now, anyone 16 and older can receive the Pfizer vaccine. Those people who are 18 and older may opt for either the Pfizer, Moderna or Johnson & Johnson vaccine. 
2: Anyone age 40 or older
3: Anyone age 16 or older
4: Children under the age of 16 if the vaccine is approved for this age group. (estimated 18% of KY Population)
Travel Advisory
If you are fully Vaccinated, domestic travel is safe, providing that you wear a mask and practice social distancing measures. International travel is not recommended at this time.
Is Your County RED?
Follow these recommendations to stay safe and limit the spread of COVID-19
Allow Employees to work from home when possible.
Non-Critical Government offices to operate virtually.
Reduce in-person shopping. Order online or curbside pickup as much as possible.
Order Take-Out. Avoid dining in restaurants or bars.
Prioritize businesses that follow and enforce mask mandates and other guidelines.
Reschedule, postpone or cancel public or private events.
Do not host or attend gatherings of any size.
Avoid non-essential activities outside of your home.
Reduce overall activity and contacts, and follow existing guidance, including the 10 Steps to Defeat COVID-19.
*Based on a 7-day rolling average. Timing of reporting overall lab results versus positives, repeat testing of individuals, duplicate entries, and lack of reporting by some labs, make the data imprecise and more appropriate or useful for trending.
The data collected by the Kentucky Department for Public Health (KDPH) on case patients comes from a number of sources, including electronic laboratory reports, provider case
disease and COVID-19 investigation reports, local health department investigation results, hospital infection prevention clinical patient data, and KDPH investigation results. Data is often found incomplete and/or incorrect and during KDPH investigation individual patient-level data is added to, corrected, and de-duplicated so that overall case counts and aggregate data values change daily.