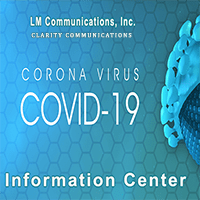 Dear Valued Guest,
Red Mile Gaming and Racing remains temporarily closed due to the COVID-19 outbreak, and we will be postponing our expected reopen date. During this time, we hope all of you are taking care and limiting your interactions with groups as advised by our local leaders. Thank you again for your support and understanding as we navigate these uncharted waters together.
Red Mile is diligently monitoring recommendations surrounding COVID-19 outbreak and we plan to reopen soon. Many of you have inquired on offers and promotions during this time that we would like to address:
2X Tier Multiplier will be rescheduled to a later date with additional tier multiplier days to be scheduled to help benefit guests in maintaining or upgrading tier status
March Bonus Postcard and Weekly Free Play coupons – While these offers are unavailable due to the recent closure, please be assured we will provide new Free Play and Bonus offers
March Jackpot Party will be rescheduled to a later date and will include our most recent Jackpot winners
March Birthday Bonus will be rescheduled to a later date and will include our most recent birthdays guests
$120,000 Monthly Progressive Pot drawing will be rescheduled to a later date
We will continue to review our Promotional Calendar to adjust events and promotions as necessary. Due to the current situation all future promotions and scheduled programming are subject to change.  In the meantime, stay tuned to our Facebook & Instagram pages to participate in fun, virtual promotions!
We sincerely thank you for being a part of the Red Mile Family. For the most up to date information, visit our website www.redmileky.com. Stay safe and we look forward to serving you soon!