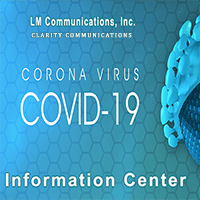 At Governor Andy Beshear's daily press conference on the Coronavirus, he said there were 166 new cases of COVID-19 in the Commonwealth announced today, bringing our total in the state to 8,167 with 108 probable cases. There are 10 new cases in Fayette County, 3 in Anderson County, 2 in Franklin and Montgomery Counties, 1 in Jessamine, Madison, and Scott Counties.
There have been 158,672 people tested for COVID-19. Of those there have been 2,016 Kentuckians ever in the Hospital with COVID-19, there are 474 in now. There have ever been 879 Kentuckians ever in the ICU with COVID-19, there are 98 in the ICU now.
There have been 2,919 Kentuckians that have recovered from COVID-19.
There were 10 new Deaths announced today.
At 8 am tomorrow, $300,000,000 of CARES ACT funding will be available to reimburse City and County Governments for COVID-19 related expenses.
To Apply, cities and counties may go to KyDLGWEB.ky.gov
Testing:
The Kroger Partnership is ending tomorrow in Louisville, Madison, Ohio, and Graves Counties.
Next week there will be new locations for the Drive-Through testing, In Lexington, it's back to BCTC's Newtown Pike campus from May 26 – May 29. In Louisville, it will be at Southern High School. In Henderson at the Henderson Community College and in Warren County at the Basil Griffin Park.
Go to KrogerHealth.com/CovidTesting to register.
Contact Tracing: It is important for you to Answer the Call for Contact Tracing to work.
Today's American Sign Language phrase was "Hands, Face, and Space"