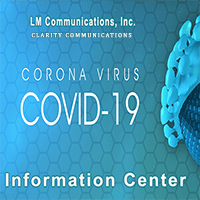 At Governor Andy Beshear said at today's Coronavirus Press Conference that there were 135 new COVID-19 Cases in Kentucky today, bringing our total to 8,286 Kentuckians with Coronavirus with 111 probable cases. There were 7 new cases reported in Fayette County, 2 in Clark and Franklin Counties, and 1 in Bourbon County.
There have been 166,240 Kentuckians who have tested for Coronavirus, of those 2,041 have ever been in the Hospital with COVID-19, there are now 475 in the Hospital. There have been 886 Kentuckians in the ICU with COVID-19, there are 92 in now.
There have been 3,008 Kentuckians that have recovered from COVID-19.
There were 10 new deaths announced today, that included a 62-year old from Fayette County.
Healthy at Work:
June 1: Auctions will be able to start with social distancing procedures.
June 8: In-home Child Care Programs may reopen with guidelines.
June 15: Center-Based Licensed Child Care facilities may reopen with guidelines.
The guidance is at HealthyAtWork.ky.gov
P-EBT Food Benefits Assistance will be available for Children that qualified for Free/Reduced Price meals at school. There Federal Assistance will be $313.50 per student and you can go to benefind.ky.gov or call 855-306-8959 to get more information.